Spring Challenge Support Crew | Your Magic Sauce
A committed and resourceful support crew is the magic sauce to having a great day out at Spring Challenge!
Here's a few tips to help your support crew be even more awesome:
There's a guide booklet and maps for the support crew when your team picks up their maps and race notes. Have a good read through this - it will tell you everything you need to know. Any questions can be asked at race briefing. I would suggest that the support crew and team go through their own maps and logistics separately, and then come together for a pow wow when you've all got your head around the course.

How are you going to find your team as they come into transition? And how are they going to find you? There's a few ways you can do this - throw around some ideas and decide on something before the race.

Transition areas can be hectic with speed stripping, bike chucking, and the general chaos that comes with many small groups of women being in a hurry. Everyone has their own ideas about the best way to organise gear and food in transition so it's a good idea to have a chat about it the night before. You don't want to feel the wrath of a woman who's arrived in transition after battling mud and scrub for the past three hours, only to find that her snacks aren't ready waiting for her!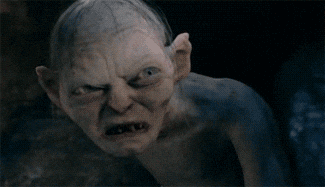 Keep yourself warm and dry. Take warm layers, waterproofs, and maybe even a change of clothes. Sometimes you can be out there for a long time waiting for your team to arrive at transition.

Food, water and coffee! It's just as important for you as it is for your team to stay well fueled and hydrated. You may be moving around a lot and always doing something so make sure you've also got something decent to snack on.

Take photos and videos ... as long as you're not supposed to be doing something else useful. These often provide great post-match entertainment.

Have fun, enjoy the atmosphere, and keep a good joke up your sleeve!
GOOD LUCK!!
This article is brought to you Radix Nutrition. Radix are a New Zealand company who make freeze-dried meals, with a difference. No preservatives or nasties, simply real food that actually tastes great, and caters for a range of dietary requirements. Sound too good to be true? Head over to www.radixnutrition.com and see for yourself!